Jeffrey S. Burum
Interim Chief Executive Officer
In 1991, using his own resources, Mr. Burum co-founded National CORE in response to the need for affordable housing in San Bernardino County. In 1998, wanting to provide more than shelter to low-income families and seniors, he co-founded the Hope through Housing Foundation to offer programs and services that transform the lives of residents. Today, National CORE is one of the largest national nonprofit affordable housing developers in the country.
Burum is a long-time affordable housing advocate. Early in his career, he was one of 22 real estate professionals to be appointed by Congress to serve on the Millennial Housing Commission, whose mission was to make recommendations for Federal housing policy to legislators.
During his 30 years in the development field, Burum established three successful real estate companies in addition to National CORE and Hope through Housing: (1) Diversified Pacific Communities, a builder of custom quality single family home communities throughout Southern California; (2) Diversified Pacific Opportunity Fund, founded in 2008 in response to the market downturn and has raised more than $60 million in private capital to purchase and develop land and other real estate assets; and (3) Colonies Crossroads, a land investment group that has developed a 400+-acre master planned community featuring more than 1,000 residential homes and more than one million square feet of commercial space, of which Burum is a managing partner.
Burum is active in the community serving on many nonprofit and for-profit boards and previously served on the board of Pomona Valley Habitat for Humanity and AIG Sun America's Asset Management Company.
Michael M. Ruane
President
Michael M. Ruane, National CORE's President, leads the development of program and business strategies for the organization and is responsible for overseeing all operating departments. Previously, Mr. Ruane served in a variety of leadership positions in Orange County, including Chief of Strategy and Public Affairs of CalOptima, Executive Director of the Children and Families Commission, Assistant County Chief Executive Officer and Director of the Environmental Management Agency. Mr. Ruane is a graduate of the University of California, Irvine, and earned a master's degree from the UCLA Graduate School of Architecture and Urban Planning. Mr. Ruane is the Immediate Past Chair of the Orange County/Inland Empire District Council of the Urban Land Institute and is the Jury Chair for the 2016 HUD Innovation in Affordable Housing national design and planning competition.
Robert Diaz
Executive Vice President & General Counsel
Robert Diaz is National CORE's Executive Vice President and General Counsel. Robert drives organizational growth and works to develop National CORE's infrastructure to maximize our team's effectiveness and efficiency in pursuit of our mission.
Robert joined National CORE in 2017 as its General Counsel and previously served as Chief Administrative Officer before assuming his current responsibilities. Prior to joining National CORE, Robert served in various capacities as an attorney in the areas of debt finance, corporate governance, banking regulations, mergers and acquisitions and general corporate law. Robert has also focused on the development and implementation of corporate controls and structure and has significant experience in large-scale regulatory remediation efforts in the financial industry.
Robert graduated from the University of Chicago Law School and received his B.S. degree in Business Administration from Chapman University. He was commissioned as an officer in the United States Army Reserve and served as a member of the Army's JAG Corps for 15 years.
Gregory Bradbard
Senior Vice President of External Affairs, National CORE | President, Hope through Housing Foundation
Gregory J. Bradbard, President of the Hope through Housing Foundation and National CORE's Senior Vice President of External Affairs has more than 20 years of experience as a community leader and fundraiser throughout Southern California.  Prior to joining Hope through Housing and National CORE, Greg served as President and Chief Executive Officer of the Inland Empire United Way (IEUW).  Under his leadership, IEUW increased its community impact by launching several new programs to improve youth and family self-sufficiency.  Greg holds a B.A. in Psychology and Social Behavior from UC Irvine, and past roles have included serving as the Executive Director for Court Appointed Special Advocates (CASA) of Orange County, Executive Director for the Irvine Public Schools Foundation, and Director of Development for Families Forward.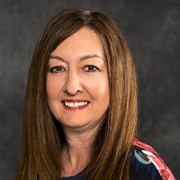 Doretta "Dorrie" Bryan
Senior Vice President of Operations
Dorrie Bryan began her career with National CORE in 1995 as the Executive Assistant to our Founder and CEO. After graduating from the University of California Riverside Human Resources Certificate Program in 1999, Dorrie was promoted to Vice President of Human Resources and Operations. In her current role, she is responsible for planning, developing, implementing, administering, and budgeting for all areas of employment, compensation, benefits, training, employee relations, legal compliance, affirmative action, and health and safety programs, for National CORE's 400+ employees. Other professional affiliations include Professionals in Human Resources Association and the Society of Human Resources Management.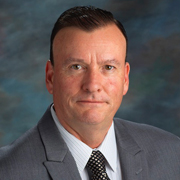 Michael Finn
Chief Financial Officer
​Michael Finn is National CORE's Chief Financial Officer. As CFO, Michael is responsible for the overall financial strategy and fiscal practices of the organization. He oversees corporate, real estate development, construction, and property management accounting, strategic financial planning and analysis, IT, risk management and vendor relations. Has the overall responsibility to steward the organizations $1.2B in real estate assets and works closely with the Board of Directors Audit and Finance committees.
Before joining National CORE, he served as CFO for a major healthcare technology company and brings more than 25 years of management experience in finance and accounting. He has significant experience in the technology, healthcare, real estate, construction, manufacturing, and entertainment fields. He received his bachelor's degree in economics from UCLA.
Bryce Hudson
Director of Diversity, Equity, and Inclusion
​Bryce Hudson brings more than 20 years of experience in diversity, equity, and inclusion in higher education along with a wealth of knowledge in developing implementing programming that empowers underserved populations as well as creating affinity groups to engage members of diverse background and cultures. Before joining National CORE, Hudson served as the Senior Program Director for Diversity and Multicultural Affairs at the College of Southern Nevada where he created and managed a campus-wide mentoring program for first-generation and underrepresented students. In that role, he designed and implemented a variety of diverse programs, services, and initiatives associated with student success, tutoring, academic assessment, testing, accessibility, at-risk student services, crisis management, and co-curricular education programs.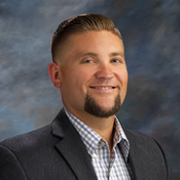 Chris Killian
Senior Vice President of Construction
Chris Killian, Senior Vice President of Construction, began his career at National CORE in 2004 as an onsite Construction Superintendent and has held various positions within the organization, including Construction Manager and Vice President of Estimating. During his tenure with National CORE, he has been responsible for the construction and renovation of more than 1,240 apartment units, valued at approximately 215 million dollars. Prior to joining National CORE, Chris spent five years with the Fontana Unified School District, where as a Project Manager he was involved in the construction of four new schools with a total value of 103 million dollars. He also was responsible for the coordination of infrastructure and installation of numerous modular facilities during his time with the school district. Chris has a BS from the University of Redlands, and has taken course work in construction and supervision from Riverside Community College. He is a licensed General Contractor(B) in the State of California.
Dan Lorraine
Senior Vice President of Property Management
Daniel W. Lorraine joined National CORE in 2014 as Senior Vice President of Property Management, where he oversees a portfolio of more than 9,000 units in California, Arkansas and Texas, and leads the organization's environmental sustainability efforts. Previously, Dan was Senior Vice President of Property Management at The Community Builders in Boston, overseeing a division responsible for managing nearly 9,000 units across fourteen states and the District of Columbia. While with The Community Builders, he led a cutting edge division that thrived in difficult markets and managed complex properties. He joined the company in 2008 after six years as regional manager for Trans World Entertainment Corp. in Albany, N.Y. He also spent 18 years in management positions for Woonsocket, R.I.-based CVS Pharmacy.
Courtney Richard
Vice President of Relocation/Property Management
Courtney Richard, Assistant Vice President of Property Management, has been a member of the National CORE team since 2012.  In her role, she oversees the relocation division and serves as the liaison between the development and property management departments at National CORE.  Under Courtney's leadership, the relocation department has grown into a business line for National CORE, offering third party services.  Her team's expertise includes the Uniform Relocation Assistance and Real Property Acquisition Act (URA), state funded projects, in-place rehabilitations, and complex RAD projects.  Courtney has been recognized for her accomplishments by the Southern California Association on Nonprofit Housing (SCANPH) and Affordable Housing Finance.  She hold multiple certifications, including RAD Project-Based Voucher, Rental Assistance Certification, and Tax Credit Specialist.  Her unique approach to relocation, engages the community, and keeps them involved for the duration of the project.
Courtney is a graduate of Cal State San Bernardino with a degree in Business Management and has been working in property management since 2009.
Jill Van Balen
Senior Vice President of Marketing and Communications
Jill Van Balen began her career with National CORE and Hope through Housing in 2001 as the Executive Assistant for the Founder and CEO. Since then, Jill has held several positions within the organization, including Marketing and Fund Development Manager, Manager of Corporate Affairs and Grant Writer. In her current capacity, she is responsible for all corporate and business group branding, marketing and public relations to promote, enhance and grow the brands of National CORE and Hope through Housing.
Active in her community, Jill is the Past President of the Board of Directors for the Association of Fundraising Professionals Inland Empire Chapter, she also serves on the Board of Directors for the Purple Hearts and on the Board of Directors' Fundraising Committee for OPARC. She received her Bachelor of Arts Degree in Communications/Marketing from Virginia Polytechnic Institute and State University in Blacksburg, Virginia.
Alexa Washburn
Senior Vice President of Planning and Acquisitions
Alexa Washburn is Senior Vice President of Planning and Acquisitions for National CORE. As an affordable housing developer and public agency program manager, Alexa has managed, prepared and implemented a variety of community development projects over her 20 year career. Her projects have been recognized with 12 awards from the American Planning Association and Southern California Association of Governments. She applies her creative land planning, design solutions, and in-depth understanding of progressive policy and implementation strategies to effectively enhance the feasibility, livability, and sustainability of National CORE's communities. Alexa is responsible for acquisitions, forward and advanced planning, environmental, entitlements, and community outreach. She also established National CORE's consulting practice, providing consulting services to public and private sector clients.
Alexa is an advanced professional in LEED Neighborhood Development (LEED AP ND), and has earned a certificate from UCLA in Affordable Housing Development, bachelor's degrees in urban planning, geography and environmental studies, and a Master's degree in public policy & administration.
Ashley Wright
Senior Vice President of Development
In his role as Senior Vice President, Ashley Wright oversees all development activities for the organization. He has more than 25 years of experience in real estate finance and housing development. His knowledge includes entitlement, project management, development and construction of multifamily rental housing, for sale housing and commercial. He is proficient with numerous market-rate and affordable housing financing sources such as low-income housing tax credits, various state and federal programs, tax-exempt bonds, private equity and conventional financing. Ashley graduated from the California State Polytechnic University, Pomona, with a focus in finance, real estate and law.
Development Leadership Team
Lesley Hampton
Vice President of Development
Lesley Hampton is the Vice President of Project Development for National CORE, where she is responsible for managing an extensive pipeline of potential projects through the development process, overseeing a large team of project managers, cultivating relationships with a variety of external stakeholders, and performing comprehensive financial analysis to create complex deal structures. She embraces the mission of transforming communities and lives through the development of quality affordable housing. With more than 18 years of experience in affordable housing and finance, she has been responsible for the development and construction of more than 2,000 units and securing more than $500 million in financing. Her entitlement and development expertise include acquisition/rehab, mixed-use, and new construction projects. Lesley received a bachelor's degree from the University of California San Diego and a M.B.A degree from the University of California Irvine.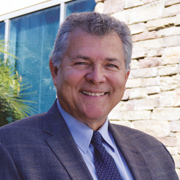 Tony Mize
Vice President of Acquisitions
Tony Mize is Vice President of Acquisitions and Forward Planning for National CORE. His career in the real estate industry has focused on the development of affordable multifamily and single-family housing; including workforce, senior, special needs and supportive housing. Tony was an integral part of the company's early years, serving as Director of Business Development, Acquisitions & Structured Transactions from 1993-1999. Prior to rejoining National CORE in 2015, Tony launched and ran his own firms, developing, constructing, and operating multiple affordable communities. Tony served from 2008 through 2018 as board member and Treasurer of the Fair Housing Council of Riverside County. He currently serves as board member of the Civil Rights Institute of Inland Southern California. Tony also served many years as Treasurer and Executive Committee member of the Inland Empire Economic Partnership and chairman of its Small Business Development Center Advisory Board and has long involvement promoting economic development and job creation.​
John Seymour
Vice President of Acquisitions and Forward Planning
Mr. Seymour has 35 years of development and community-based experience and has been with National CORE 25 years. Responsible for acquisitions, forward planning, environmental, financing, entitlements, and outreach, he has assisted in the production of more than 4,000 units including five mixed-use projects at a total development cost of over $1,400,000,000. Prior to National CORE, he worked for John Seymour and Associates, the Building Industry Association and as Policy Advisor to the Chair of San Diego Board of Supervisors. He graduated from SDSU with a Bachelor of Science in Public Administration and Economics.
Lorraine Kindred
Vice President, Public Affairs
Lorraine Kindred joined National CORE in 2019 as Vice President of Public Affairs. A graduate of UCLA with a degree in Political Science-Public Law, she has over 25 years of leadership and real estate experience. Lorraine oversees government relations in the state and federal arena as well as communications and community outreach working toward building and maintaining a strong reputation in the nonprofit affordable housing industry. Formerly the Chair of the Upland of Commerce and President of the Pomona Valley Chapter of Executive Women International, she currently serves on the Board of Directors of the Upland YMCA and the Baldy View Chapter of the Building Industry Association.
Property Management Regional Leadership Team
Nora Brady
Region 1
Low Desert, High Desert
Dalila Vaquero-Mayora
Region 2
Rialto & Fontana
Rosa Ravin
Region 3
San Marcos & Escondido
Monique Felix
Region 4
San Diego, Santee, Spring Valley, National City
Marsi Gerez
Region 5
Rancho Cucamonga, Alta Loma, San Bernardino
Arlene Ortiz
Region 6
3rd Party WATT / NOAH
Region 8
Los Angeles County
LaKira Patton
Region 9
Texas
Alma Minser
Region 10
West Covina, Montclair, Alta Loma, Ontario, Pomona
Zandria Smith
Region 12
Alhambra
Dana McDaniel
Region 13
Yorba Linda & Riverside
Hope through Housing Foundation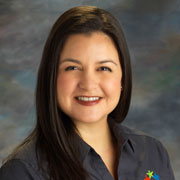 Alyssa Cotter
Director of Development
Alyssa Cotter is a fundraising professional with more than 10 years of experience in nonprofit, higher education and local government settings. Currently, she serves as the Director of Development for the Hope through Housing Foundation where she is responsible for individual giving, corporate/private foundation relations and large-scale special events. Before joining Hope through Housing, Alyssa served as Director of Development at the Inland Empire United Way successfully launching a women's philanthropy group and building profitable special events. Alyssa also served as Director of Constituent and Scholarship Programs for the UCR Alumni Association, responsible for the Parents Association, Emeriti Faculty/Staff Retiree Associations and the alumni scholarship program.
Alyssa earned her bachelor's degree in business management and master's degree in public administration from California State University, San Bernardino. Alyssa currently serves as Secretary on the Board of Directors for the Association of Fundraising Professionals, Inland Empire Chapter.
Blanca Arellano
Regional Director
Los Angeles and Orange Counties
Sandra Bowers
Regional Director
San Bernardino and Riverside Counties
Stephanie De La Torre
Lead Services Coordinator
San Diego County
Building the Future of Community