Valley Senior Village
337 East Valley Parkway, Escondido, CA 92025
Now Accepting Pre-Applications!
Online Application Instructions
Click on "Apply Online Here" button above. This will take you to the RENTCafé page for Valley Senior Village.

From the Online Lease Page, click on "Register Now" button. Username and password is not needed to start your application.

Click on "I do not have a registration code."

Follow the prompts to complete the application.

You must complete the application to its entirely. The progress bar will show 100% once the application is ready for submission. 

A confirmation email will be sent once the application process has been completed. The email will indicate that your application has been sent to the property manager for review.

Should there be any issues with the site, please refresh your screen periodically or log in at a different time. Due to a high volume of interest, the system may go down temporarily. All applications will be equally considered regardless of submission date/time.
For more information regarding the pre-application process, download the Pre-Application Information Sheet.
Pre-applications can also be dropped off in-person or mailed to: 
Applicants will be selected through a lottery process
A lottery will be conducted to select candidates for this new development.  

All applications are given equal opportunity of being selected regardless of the time and date an application is submitted.  

The lottery will be done by an excel workbook that will have first and last name of applicant and a unique identifier. The excel workbook will randomly sort all pre-applicants. 

Applicants will be notified of their selection status via email approximately 48 hours post-lottery.  
Valley Senior Village will be a stunning affordable apartment community for seniors 62 and better in Escondido, California. Developed in partnership with the San Diego Community Housing Corporation (SDCHC), Valley Senior Village offers 50 affordable apartment homes for seniors with household qualifying maximums at various set asides ranging from 30 to 60 percent of the applicable area median income (AMI). Twenty-five apartment homes are reserved for seniors experiencing homelessness in San Diego County.
Located in the historic district of downtown Escondido, Valley Senior Village is within a half-mile radius of retail, pharmacies, parks, medical clinics, grocery stores, and the Escondido Farmer's Market. A major transit stop along Valley Parkway and Escondido Boulevard offers residents greater mobility throughout the North County region.
A spacious community center will offer residents of Valley Senior Village an array of programs and services designed to promote stability and independence. The services will be provided by the Hope through Housing Foundation, San Ysidro Health, and Interfaith Community Services. Additional community amenities will include outdoor gathering spaces, a stunning courtyard, laundry facilities, and private offices for case management.
Total Units (50)
49 Studio Apartments
1 Manager's Unit
Affordability
100% Affordable
30%, 50%, and 60% of the Area Median Income (AMI)
Applications for the property are not currently available, however, should you wish to sign up for the property mailing list, please submit the form to the right and we will email you an electronic flier once the development nears completion.
Anticipated Completion Date: Summer 2023
The application and eligibility process will commence approximately four months prior to the completion of construction. Applications will not be taken, and no names or other information will be collected for any waitlist or qualification process until the leasing process has commenced.
Your entry of information on this website, or into the mailing list, does not place you on any interest list, or waitlist, for future consideration as an applicant. No date for the beginning of the application process has been determined as this time.
Information about the Services Provider
Believing that both people and place matter in achieving community-wide well-being, Hope through Housing concentrates on direct services, partnerships, and other resources right in the neighborhoods that need them most. At the individual level, our goal is to see all people thrive—whether that means helping children do well in school, improving families' financial situations, providing supportive services to individuals with special needs, or making it possible for seniors to age with dignity in their own homes. These individual successes add up, influencing the community's quality of life and enabling real change in neighborhoods of poverty, crime, blight, and isolation.
All National CORE owned and operated communities do not discriminate on the basis of disability status in the admission or access to, or treatment or employment in, its federally assisted programs and activities. The person named below has been designated to coordinate compliance with the nondiscrimination requirements contained in the Department of Housing and Urban Development's regulations implementing Section 504 (24 CFR, part 8 dated June 2, 1988), in addition to any accessibility or accommodations questions and concerns.
Bill Miller 9692 Haven Avenue, Suite 100 | Rancho Cucamonga, CA 91730
(909) 294-6153
Dial 711 for California Telephone Relay Services (TRS) for hearing and speech disability assistance
This institution is an equal opportunity provider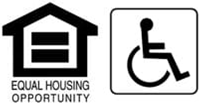 Building the Future of Community