Vista de La Sierra
11253 Pierce Street • Riverside, CA 92505
THE WAIT LIST FOR VISTA DE LA SIERRA IS NOW CLOSED
Applicants will receive an email of their lottery status in October. Selected applications will be contacted in order of lottery number. We appreciate your patience during this process.
For more information, please contact vistadelasierra@nationalcore.org
Vista de La Sierra will be a beautiful new community located in the La Sierra Neighborhood of Riverside, California. Vista de La Sierra will offer 80 affordable apartment homes for individuals and families with household income-qualifying maximums at various set-asides ranging from 30 to 60 percent of the area median income (AMI). Thirty-nine apartment homes will be reserved as permanent supportive housing for individuals and families who are experiencing homelessness or at-risk of homelessness.
Vista de La Sierra will be built in a Spanish contemporary style to complement the neighborhood. Committed to building high-quality sustainable communities, National CORE anticipates that Vista de La Sierra will receive a LEED for Homes certification at the gold level or better. A spacious community center will serve as the hub for resident services and activities and will include private case management offices. Additional onsite amenities will include a swimming pool, barbecue and picnic areas, an outdoor play area, a community garden, outdoor gathering spaces, and laundry facilities. The Hope through Housing Foundation will provide onsite programs and services, providing residents with the resources and support they need to thrive. Mercy House will provide comprehensive supportive services for residents who were previously homeless, focusing on economic mobility and overall well-being.
Total Units (80)
40 One-Bedroom
20 Two-Bedrooms
19 Three-Bedrooms
1 Manager's Unit
Affordability
30%, 50%, 60% of Area Median Income (AMI)
​
Applications for the property are not currently available, however, should you wish to sign up for the property mailing list, please submit the form to the right and we will email you an electronic flier once the development nears completion.
Anticipated Completion Date: Fall 2023
The application and eligibility process will commence approximately four months prior to the completion of construction. Applications will not be taken, and no names or other information will be collected for any waitlist or qualification process until the leasing process is commenced.
Your entry of any information on this website, or into the mailing list, does not place you on any interest list, or waitlist, for future consideration as an applicant. No date for the beginning of the application process has been determined at this time.
Information about the Services Provider
Hope through Housing concentrates on direct services, partnerships, and other resources right in the neighborhoods that need them most. Our goal is to see all people thrive – whether that means helping families' financial situations, providing supportive services to individuals with special needs, or making it possible for seniors to age with dignity in their own homes.
Mercy House will provide comprehensive case management and support services for formerly homeless residents, building independent living skills and strengthening family wellbeing.
All National CORE owned and operated communities do not discriminate on the basis of disability status in the admission or access to, or treatment or employment in, its federally assisted programs and activities. The person named below has been designated to coordinate compliance with the nondiscrimination requirements contained in the Department of Housing and Urban Development's regulations implementing Section 504 (24 CFR, part 8 dated June 2, 1988), in addition to any accessibility or accommodations questions and concerns.
Bill Miller 9692 Haven Avenue, Suite 100 | Rancho Cucamonga, CA 91730
(909) 294-6153
Dial 711 for California Telephone Relay Services (TRS) for hearing and speech disability assistance
This institution is an equal opportunity provider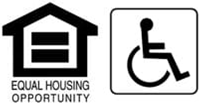 Building the Future of Community